Crawler Screen Plant in YIFAN
Crawler Screen Plant
(also called tracked screen or crawler type mobile vibrating screen) in YIFAN is perfect for the quarry and recycles applications where mobility and production are needed. A steep angle for the primary screen-box ensures that the majority of the material is processed in the initial impact area. The majority of the undersize is removed during initial impact.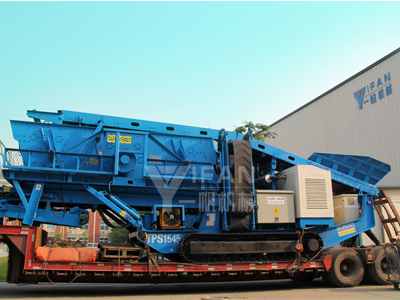 Only materials that meet requirements pass to the secondary screen-box. This may be set flat enough to ensure any remaining material is screened efficiently. Clean grade of material, at very high output, are produced as material is exposed to large screening area. The tracked vibrating Screen in YIFAN offers durability and the high frequency screen box for unsurpassed screening efficiency.
In YIFAN, we have large hopper, with variable speed belt feeder, heavy-duty roller bed and heavy- duty belting. We use unique design spreader plate to spread material across screen box. The Crawler Screen Plant adopts a cylinder type eccentric shaft vibration exciter and partial block conditioning amplitude, which makes it easy to maintain.
Inquiry
Please enter your demand such as Raw material type, Feeding material size, Final product size. To become our quality clients will have access to a 2%-10% discount of contract!