YIFAN VSI Crusher and Sand Washer are on the Way to Yunnan
Zhengzhou Yifan Machinery Co., Ltd. as a leading manufacturer of sand and gravel production line has cooperated with Yunnan clients to undertake and construct the manufactured sand production line for the clients. On May 23th, 2013, YIFAN VI6000BYT VSI Crusher, XS2800 sand washer and 2YK1860 vibrating screen are delivered to Yunnan.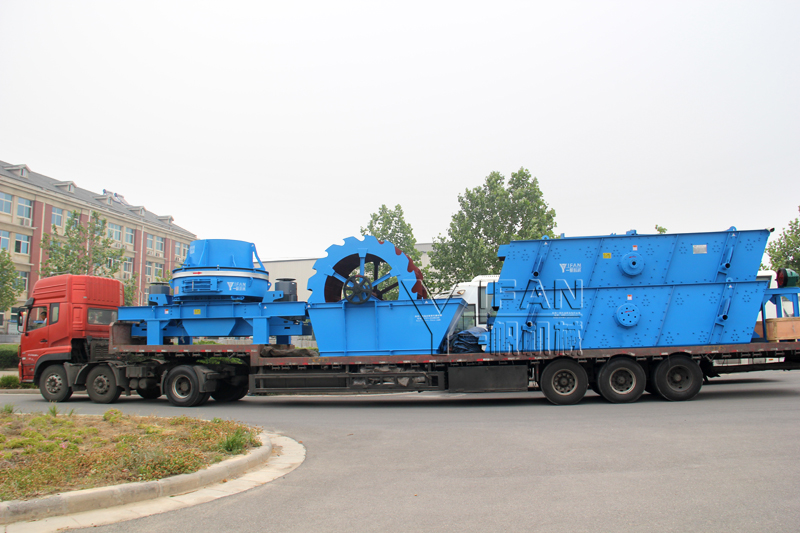 Following are the features of these three machines:
VSI Crusher is also called VI Series Vertical Shaft Impact Crushers, it is researched and produced by our corporation through absorbing the advanced technology from Germany, and has achieved world advanced standards. This equipment has two types: rock-on-rock and rock-on-iron. Sand yield of "rock-on-iron" type is higher by 10-20% than that of "rock-on-rock" type.
Sand washer is divided into XS and XL sand washer, the machine which is sent to Yunnan is XS sand washer. There is little loss for medium-sized and fine sand and stone powder. The grade and the fineness of the sand for construction after being washed can be up to the national standards, such as "sand for construction" and "cobble and broken stones for construction".
Vibrating Screen:
work in a rotundity trajectory, and is of many layers and high efficie,The vibratory screen adopts the barrel type of eccentric shaft vibration exciter and eccentric block to adjust the swing. It is applied to coal dressing, ore dressing, building material, electric power, and chemical industries.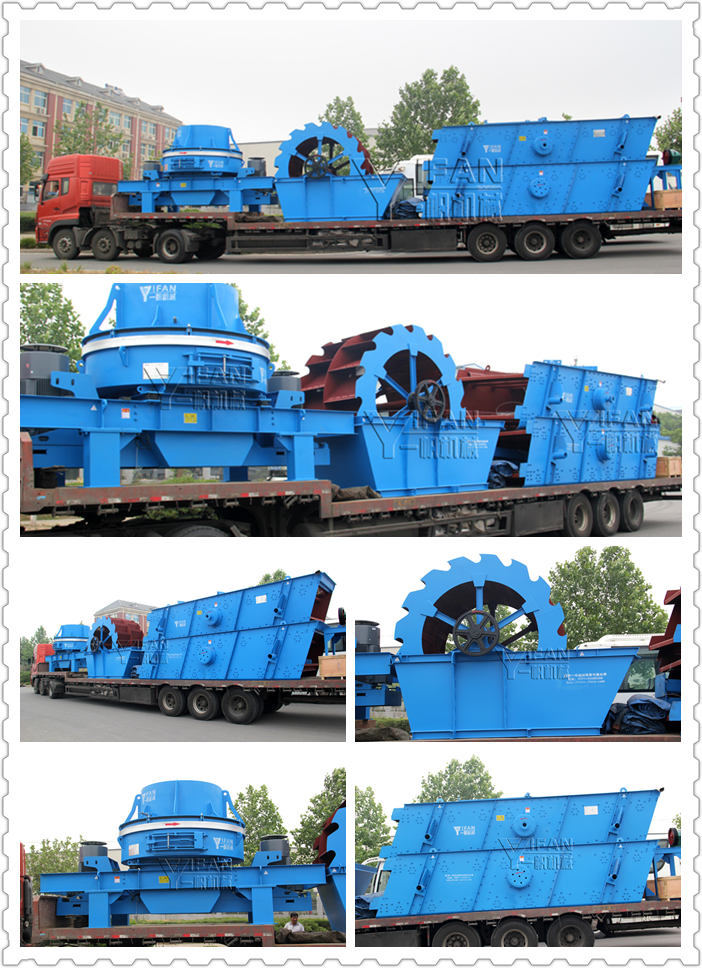 YIFAN's equipment has a wide application in Hunan province. It not only includes complete sets of sand and gravel production lines, but also clinker crusher for cement plant (high efficiency fine crusher), cement raw material limestone crusher, new building materials coal gangue crusher, fly ash crusher, industrial slag crusher,
mobile crushing plant
, mobile jaw crusher, crawler mobile crusheretc. at present there are many YIFAN crushing and screening equipment servicing in large enterprises such as building materials, mining and cement production sites. Choosing YIFAN machines can help customers rapidly recover investment cost and achieve good economic benefits.
Inquiry
Please enter your demand such as Raw material type, Feeding material size, Final product size. To become our quality clients will have access to a 2%-10% discount of contract!