Advantages and use of crawler mobile crusher
Crawler mobile crusher is a kind of crushing equipment with high-efficiency, which has a self drive mode, advanced technology, and complete functions. In any terrain conditions, this device can be moved in the work site optionally, which can reduce the operation for the material, and is convenient to the coordination of all auxiliary mechanical equipment . By operating the wireless remote control, it's very easy to drive the crusher to the trailer, and deliver them to the work site.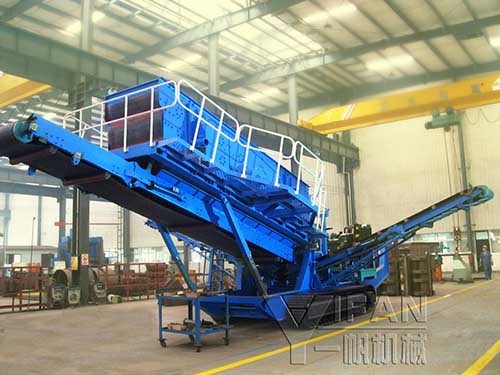 Because there is no need of time to assemble, so the equipment can be put into work immediately when it arrives at the work site, which greatly extends the fields of coarse crushing and fine crushing operation. The design concept of crawler mobile crusher is to stand in the position of customers and takes the barriers which are taken to the customers by crushing site, environment and complex basis as the primary solution, and provide simple, high-efficiency and low cost project operating hardware facilities.
Use of crawler mobile crushing:
1.Having multifunctional operating characteristics.
2.It is widely used in the cyclic utilization of coal mine waste and construction waste, and works in earthwork, urban infrastructure, roads or construction sites and other fields.
3.Dealing with land surface and other materials, and separating viscous coagulation aggregate, construction and demolition industry, the quarry industry.
Inquiry
Please enter your demand such as Raw material type, Feeding material size, Final product size. To become our quality clients will have access to a 2%-10% discount of contract!