Application of Impact Crusher
With the needs of the times, energy saving and gradually occupied an important position in the industry, broken equipment in recent years, more and more emphasis on the development of energy-saving features of the device, to develop new energy-saving crusher also gave a lot of broken machinery production manufacturers to bring huge economic benefits, but also increase the efficient use of the production process of rationalization crushing development and natural resources. The rapid development of today's crushing and screening industry, application of impact crusher and jaw crusher is the most widely used, especially impact crusher materials and high-speed rail grade aggregate production has a very important role in the higher line side, the device for crushing effect on granite, limestone, etc. is ideal.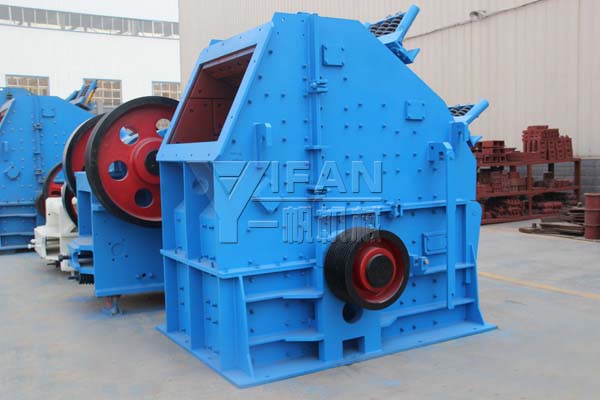 Impact crusher in the production process through a variety of ways to adjust the particle size, particle size to meet demand for the material, we can adjust the rotor speed, adjust the gap between the back plate and the grinding chamber, such as the realization of changing grain size of the material. Adjusting the gap between the breaker plate can be adjusted by mechanical or hydraulic. In other crushing equipment, such as hammer crusher adjust the particle size is needed to replace the bottom of the sieve can be achieved. Impact crusher stone gravel, stone crushing equipment utilization and milling equipment can not be separated. Currently Zhengzhou Yifan Machinery Co., Ltd. mainly produces jaw crusher, impact crusher, cone crusher and mobile crusher station.
Inquiry
Please enter your demand such as Raw material type, Feeding material size, Final product size. To become our quality clients will have access to a 2%-10% discount of contract!