Crawler mobile crusher meet the requirements of the customers
Crawler mobile crusher station is a kind of tracked mobile crushing and screening equipment with full hydraulic drive that Yifan machinery company independently research and develop in order to meet the market demand. Crawler mobil crusher station mainly used in material processing moving work such as mtallurgy, chemical industry, building materials, hydropower, especially for highway, railway, hydropower project and otherfluidity stone operations.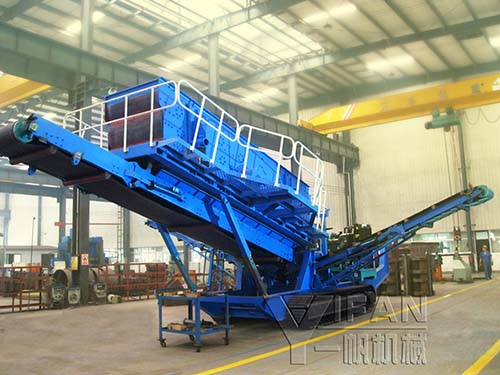 Hydraulic drive craweler mobile crusher include jaw crawler mobile crusher,impact crawler mobile crusher, cone crawel mobile crusher and screening craweler mobile crusher and other series equipment.Yifan company emphasizes that they can flexibly configure primary crushing, second crushing and tertiary crushing according to the different needs of different customers. At the same time,they will optimaze and combine various crushing and screening equipment, and will do the greatest efforts to meet customer demand.
Inquiry
Please enter your demand such as Raw material type, Feeding material size, Final product size. To become our quality clients will have access to a 2%-10% discount of contract!