The maintenance of the jaw mobile crusher station
Machine maintenance is a very important and frequent work, it should be connected with the operation and maintenance of the machine. there should have professional staff to inspect, maintain in order to make sure the normal operation of the machine, avoid machine breakdowns and unfoeseen accidents which delays the progress of production site. When maintaining the jaw mobile crusher station, people should pay attention to the following points: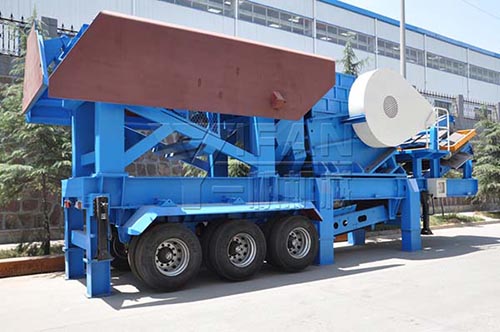 1,The good lubrication is strongly related to the service life of the bearing, and it directly affects the using life of the machine and the operation rate.Thus lubricating oil must be clean, and seal must be good.
2.Pay attention to whether all parts of the machine works properly or not.
3, The installation of the new tyre is easy to loosen, so regular inspection is must.
4, Pay attention to the degree of wear of the wear parts, and change the wear parts at any time.
5, Oil temperature increase, people should stop and check the reason and eliminate the barriers.
6, The dust on the bottom frame should be remove and prevent the circumstance that the bearing can't move on the bottom frame when the machine doesn't break material.
7, If the transmitting gear have the noise of impacting when it works, people should stop the machine and check and elimite.
Inquiry
Please enter your demand such as Raw material type, Feeding material size, Final product size. To become our quality clients will have access to a 2%-10% discount of contract!