1000t/h sand production line in Guizhou
February 2014, a construction site in Guizhou from Zhengzhou Yifan Machinery Co., Ltd. introduced sand washing machine, vibrating screen, crusher and vertical impact crusher and several units, build a few sand production line, our technical help installation and commissioning personnel accompanying the machine, and now several production lines have gradually started production, output up to 1000 tons per hour, to bring customers a huge amount of profits.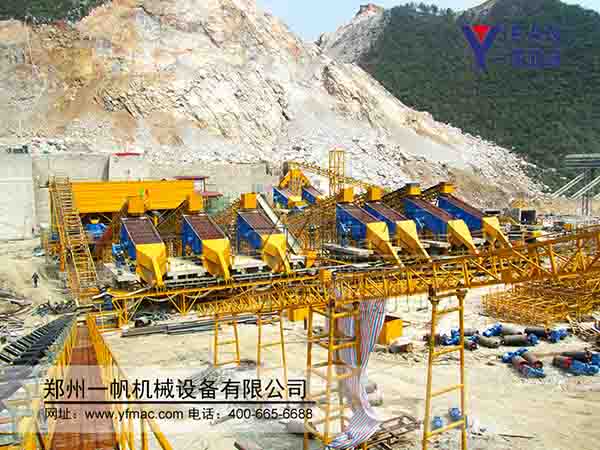 Zhengzhou Yifan Machinery Co., Ltd. is a crushing and screening industry manufacturers, mainly R & D and production of various crushers, such as jaw crusher, impact crusher, cone crusher and so on. As well as screening devices, such as straight-line vibrating screen, circular vibrating screen, vibrating feeder, etc., of course, sand making equipment, such as vertical impact crusher. Yifan Machinery is committed to providing customers with efficient, safe and reliable performance of crushing and screening equipment. It is because of the good reputation of Zhengzhou Yifan Machinery, Guizhou, customers will be a one-time introduction of several devices, thanks trust of our customers Zhengzhou Yifan. If you want to learn more about Yifan machinery equipment, welcome to come to the factory site visits.
Inquiry
Please enter your demand such as Raw material type, Feeding material size, Final product size. To become our quality clients will have access to a 2%-10% discount of contract!