How to protect the jaw plate of jaw crushers
As we all know ,YIFAN JC Series
Jaw crushers
is composed of swing jaw plate and fixed jaw plate which forms the crushing chamber. In the actual production process, there will be a huge direct impact force between the materials and jaws plate, especially when crushing biger and hardness material, it will make bolts vibration and nuts loose, jaw plate wear and tear and produce a great noise, badly jaw falls off or broken lead to the equipment stop running, affecting the normal production.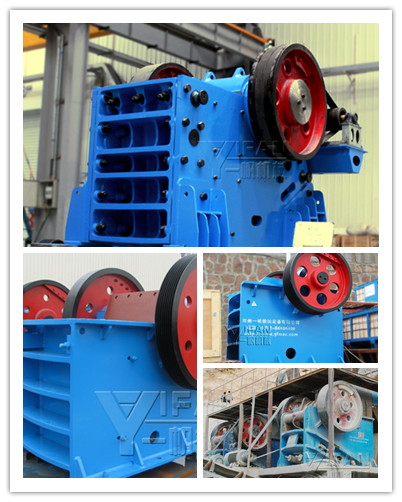 Therefore, in order to protect jaw plate, jaw crusher is generally mounting wear liner which is also known as broken boards in the surface of fixed jaw plant and swing jaw plant. When YIFAN JC series jaw crusher works, the wearing level of the two ends of wear plate is different,and the lower plate could wears out faster than the upper;the broken boards directly forces in the material to withstand the great crushing force and friction of materials, able to prolong the service life of YIFAN JC Series jaw crusher. 
At the same time, jaw plate is the greatest consumed part in the production process, so the choice of jaw plate must be strict to the quality of metal material.It can be said that a single jaw crusher quality is actually used under the jaw plate life span.If using the good quality jaw plate, woring life of jaw crusher will comparatively longer.There is a brief introduction of jaw plates of YIFAN JC series jaw crusher as beblow:
1. Using cold-hardening technology, high hardness.
2. Use manganese alloys, high degree of resistance to abrasion, the longer service life.
3. Water toughening process, avoiding performance deteriorated by the phase transformation occurs naturally.
4. Before delivery,all parts must be passed strict sampling of laboratories and quality control section, quality assurance.
YIFAN JC series jaw crusher has gained the trust of many customers by virtue of its high productivity and relatively long service life, please contact us at easy if you are interested.
Inquiry
Please enter your demand such as Raw material type, Feeding material size, Final product size. To become our quality clients will have access to a 2%-10% discount of contract!