One mobile crushing and screening station production success
Zhengzhou Yifan Machinery Co., one of the successful production of mobile crushing and screening station,currently crushing and screening industry enterprises in Henan Province rarely able to do.The mobile station is composed of jaw crusher,cone crusher,vibrating screen and feeder composed of four hosts,with cheap,easy to use, etc.,commonly known as four in one crushing station.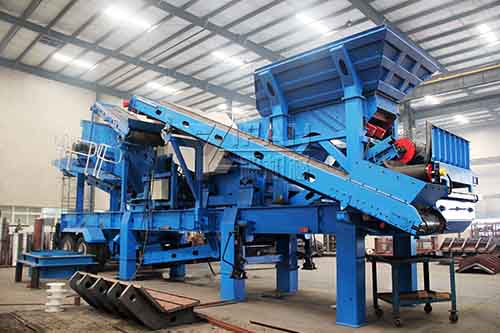 Zhengzhou Yifan Machinery Co., Ltd. is a famous manufacturer of crushing and screening equipment in Henan Province,specializing in the production of jaw crusher,impact crusher, cone crusher and a variety of construction waste crushing equipment,four in one of the production crushing plant collections advantage of four hosts,but also eliminates the need for tedious installation,you can quickly put into production,saving production time and improve work efficiency.Completely from the customer's point of view,and serve the benefit of customers,set four hosts advantage for one,one-stop solution feed crushing and screening,welcome customers to visit our factory and hope that this innovative machine can reliably benefits to customers.
Inquiry
Please enter your demand such as Raw material type, Feeding material size, Final product size. To become our quality clients will have access to a 2%-10% discount of contract!