High quality Jaw Crusher Toggle in YIFAN
Jaw Crusher
Toggle Plates in YIFAN are designed to shear protecting crusher components if non-crushable object is introduced to crusher. The bottom of the pitman in YIFAN is supported by a reflex-curved piece of metal called the toggle plate. It serves the purpose of allowing the bottom of the pitman to move up and down with the motion of the eccentric shaft as well as serve as a safety mechanism for the entire jaw. If a piece of non-crushable material such as a steel loader tooth enter the jaw and be larger than the closed side setting it can't be crushed nor pass through the jaw. In this case, the toggle plate in YIFAN will crush and prevent further damage.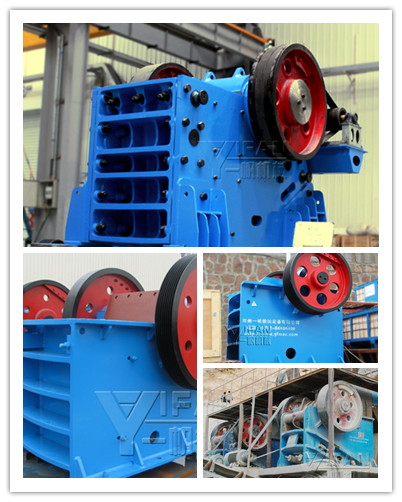 High manganese steel casting in YIFAN will impress you greatly. Material & standard: high manganese steel, high chrome steel, alloy steel; molding processing: lost wax process or water glass sand. Melting facilities in YIFAN are that medium frequency electric induction furnace/electric furnace. Casting Inspection: direct-reading spectrum instrument, metallographic analysis, ultrasonic inspection, magnetic particle inspection, mechanical properties inspection.
YIFAN pursues excelsior on product quality and have approved CE, ISO:9001 and SGS. We have perfect after-sale service network and could offer rapid maintenance service on demand. Every year, YIFAN can turn out 30,000 tons of crusher parts and 1500 sets of crushers. We also supply individual crushers as well as spare parts of them. Whenever you need help, please feel free to contact us through "Live Chat" system to get more info about
stone crushers
, and we are here to offer service to you.
Inquiry
Please enter your demand such as Raw material type, Feeding material size, Final product size. To become our quality clients will have access to a 2%-10% discount of contract!